When you first get your package you are greeted with a plain box with maybe a sticker or two. Open the box and you will find: Cleaning/unjamming rod, one 118 round magazine, manual, black flash hider and the gun itself. When I first picked it up it felt extremely solid and it had a nice weight to it. I also picked up p mags and magpuls to go with it and they look great. When i pulled back the bolt it locked back securely and exposed the transparent hop up unit. I hit the bolt release and it shot back with a satisfying clank.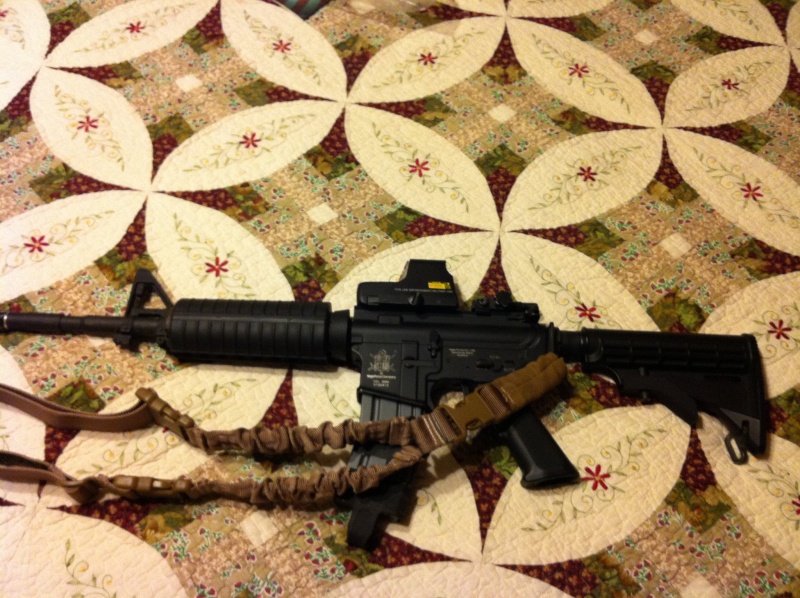 I will start with this from the back to the front. The Le stock is made from high quality nylon fiber and it can retract up to 6 positions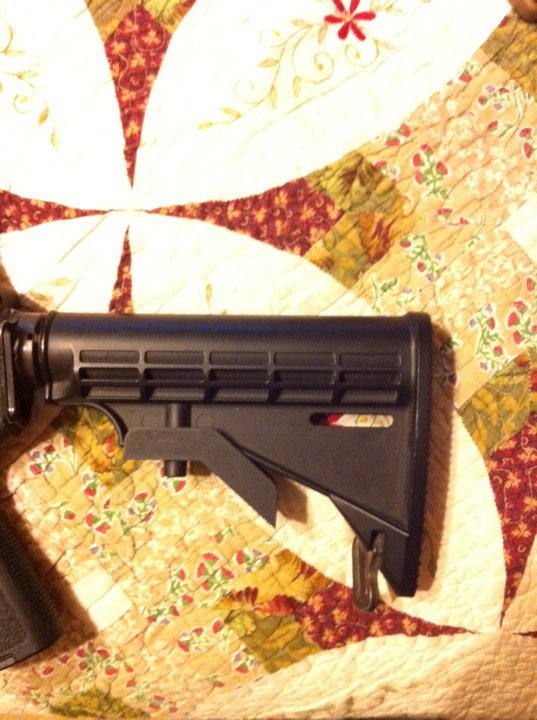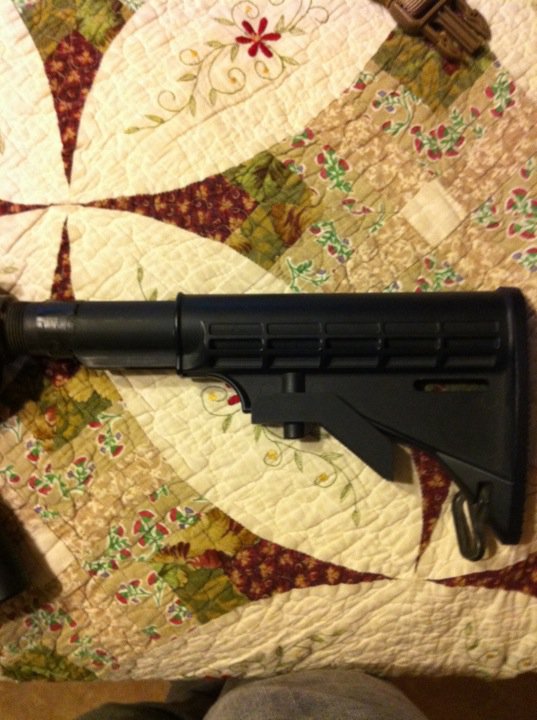 The body is made from aluminum alloy that is very light yet has a perfect weight. It has laser engraved trades that are beautiful made. The carrying handle is metal and like every m4 fashion it can be removed and you can slap on your favorite optic.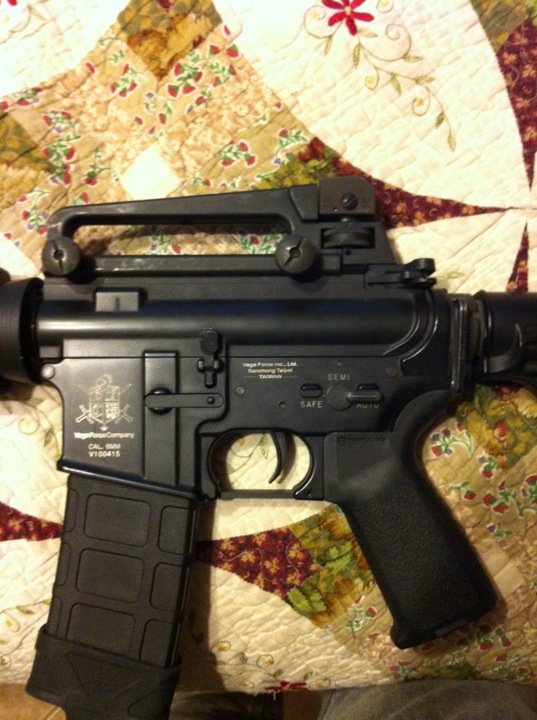 The handguards are also very nicely made out of nylon fiber. They have little to no wobble on them but that is also a bad thing; The delta ring is really stiff so it is litterally a two man operation to put in the battery.
Once you manage to get the handguards off there was something that vfc needs to redesign. They put in little tabs on the inside of the guards so it really restricts battery space.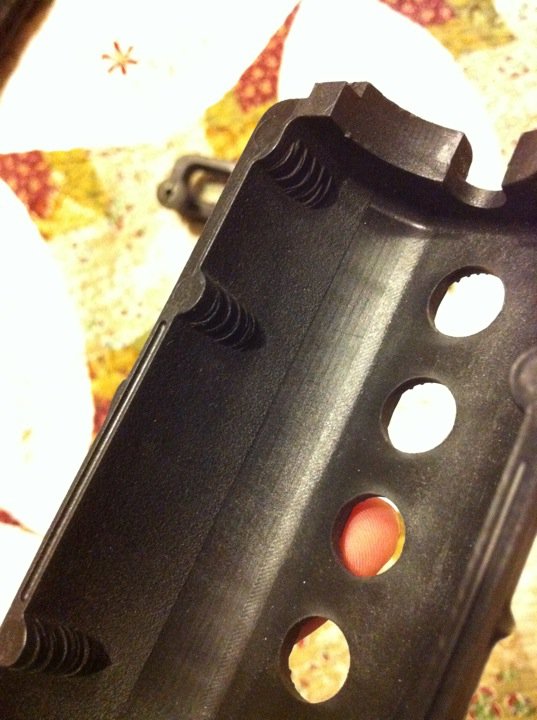 Finally the outer barrel is a one piece design that has no wobble at all. There are some caliber markings on the outside of the barrel but nothing too special.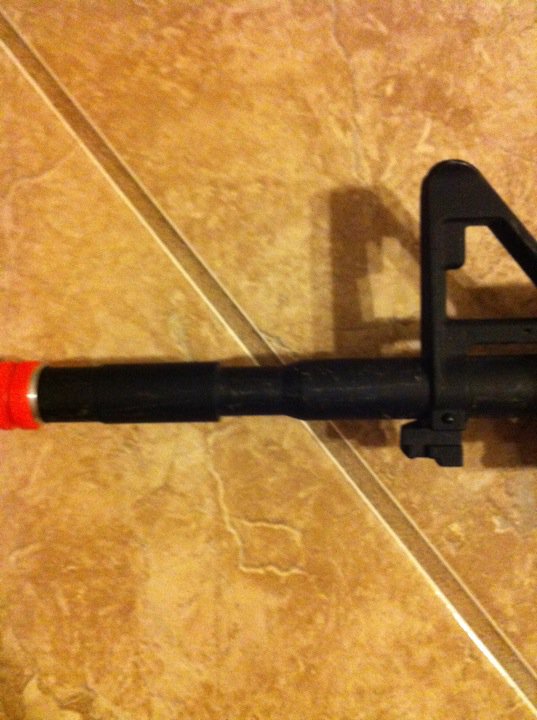 The internals are pretty nice considering they are vfc. It comes with a stock 6.04 inner barrel, polycarb piston, aluminum piston head, self shimming gears, 8mm gearbox, ported cylinder, high speed motor and a m120 spring. I've rewired to the the back for a crane stock, put in a prommy 6.03 inner barrel, systema bucking, teflon tape, and a G&P m120 motor.
Since it is a m4 there are a lot of different customizations you can do to this gun. I got mine pretty much good for me. It is very comfortable, and the rof is perfect. (about 22 bps on a 9.6)
External design of my m4: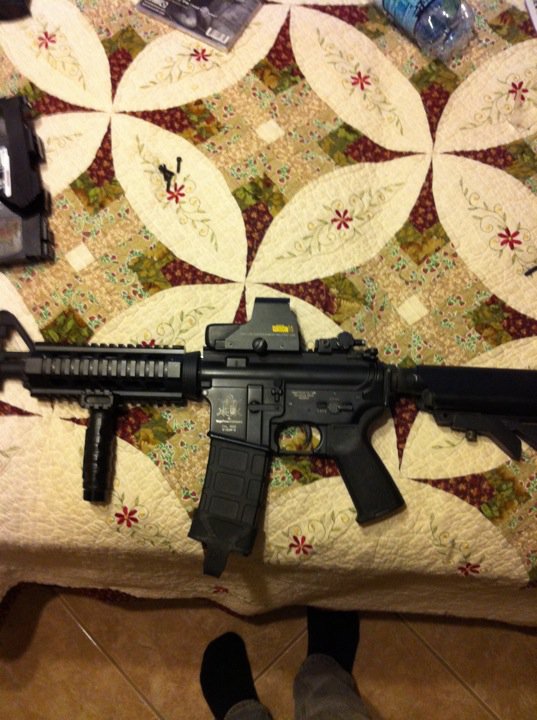 I have a G&G crane stock, echo 1 sling mount, magpul MOE pistol grip, Scar light rear sight, G&P holo sight, UTG rail system, and a G&G grip.
Rating of the gun:
Externals: 9/10 the bolt catch does seem to fail sometimes and the handguard battery issue
Internals: 7/10 Piston does seem brittle and self shimming gears are sketchy
Accuracy: 8/10 I could hit a paper size target from 150 ft away stock
Overall: 8/10 Beautiful gun externally and internally but it does have its faults here and there. I do recommend to anyone who wants it.
-Jorge Garza

JorgeG




Posts

: 4


Join date

: 2011-06-23



---
Permissions in this forum:
You
cannot
reply to topics in this forum